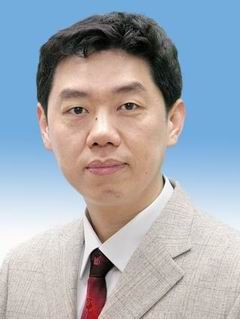 Li jiandong M.D./Ph.D.
The founder and director of the Beijing Shijitan Hospital Facial Nerve Center.
Inventor of the facial nerve F wave(1996).
Member of Sir Charels Bell Society.
Postgraduate tutor of Peking University and Capital Medical University.
Professor of E.N.T. Dept.

Beijing Shijitan Hospital(the Ninth Clinical Institute of Peking University).
Excellent Expert of Beijing (2005).
Advanced Expert of Beijing Health Bureau (2009).
With thousands of facial nerve patients experience, Dr Li has engaged in facial nerve disorder territory for 20 years. In the past 10 years, Dr Li lead a series of research projects which range from pathology exploration, microcirculation detection and surgery modification. He found that the disorder of microcirculation inner the facial nerve canal is the cause of the severely facial paralysis. He also modified a subtotal facial decompression procedure which not disturb the auricles chain in the middle ear, and remained the hearing of the patients. He has done more than 1000 cases of decompression surgery , and may be the most experience doctor in facial nerve surgery all over the world.
Dr. Li is a specialist of endoscopic sinus surgery too. He had been doing more than 1400 sinus endoscopic operations and hundreds of micro-laryngoscopic operations since 1993.